New Town Dental Arts Team is educated, certified, respected, respectful, professional and most of all dedicated in helping you achieve the best overall experience when you come to visit us and come for your appointments. Thank you for being a part of our Dental Family.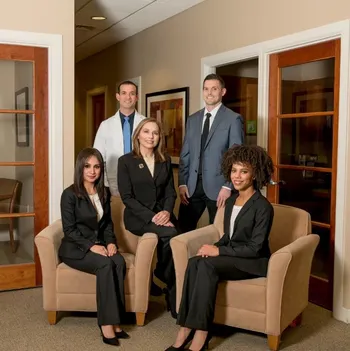 We are here to help you!
Our Dental Practice is dedicated to build the overall health and well being of the people we serve and the community as a whole. We commit to providing premium quality care, promptly and painlessly. In a world that increasingly restricts our freedom to choose, we commit to being a unique, private health care environment where you can choose the care you desire. We commit to making premium quality care financially affordable and achievable for those we serve. Our patients value the level of care we provide by committing to a lifetime of oral health and are ambassadors of our practice. We commit ourselves to continuing education and service with the latest technology for prevention, cosmetic enhancement and restoration of oral health.
Every member of our team values learning and serving with confidence in a positive work environment.
Meet our Hygienists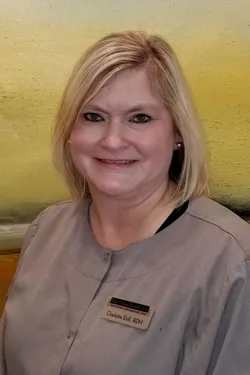 Charlotte G. Dull, RDH
Williamsburg, VA Hygienist
New Town Dental Arts
Charlotte Dull, a native of the Northern Neck of Virginia, earned her Bachelor of Science in Dental Hygiene from Old Dominion University in 1992. She has been in the dental field 26 years. Her 21 year old also attends Old Dominion University. In her spare time she enjoys spending time with her family and at the beach and she enjoys playing ball with her Frenchie, Pippa.
Mary Jo Davis-Headley, RDH
Williamsburg, VA Hygienist
New Town Dental Arts
Mary Jo Davis-Headley, originally from West Virginia, is happy to be back working with New Town Dental Arts. Mary Jo has been practicing dental hygiene since 1979. She volunteers in the communities she has lived in and has helped with fundraising for various non-profits, worked on many PTA boards, volunteered in dental clinic's and she is currently a Master Naturalist. Helping keep her hands limber her hobbies include knitting, quilting, and smocking. She is an avid gardener, and reads across a wide genre. Mary Jo enjoys her family, husband Doug, sons Carter and Brice. Carter is now married and she has two new girls added to her family; Brittany, his wife, and Bella her first grandchild.
Meet our practice leadership and support team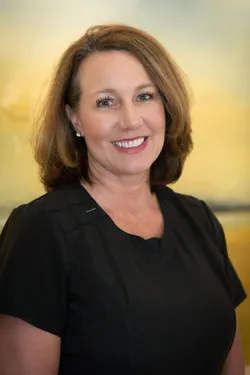 Macy De Iorio
Practice Administrator
New Town Dental Arts
Macy De Iorio studied Business Management at East Texas State University in her native state of "Big T." Even though she is not a Virginian originally, she says "I got here just as quickly as I could ". Macy moved to Virginia in 2002.
Macy has over 25 years management experience and has helped the practices for which she has worked meet their full patient care potential, from a small one doctor, one hygienist office to multiple offices with the nations largest dental services provider. Throughout , her mission has been and continues to be, to see that each and every patient is cared for as if they were the only patient.
Macy and her husband Matthew have a blended family of 4 children, 1 new grandson and two dogs. They are proud to support the Susan G Komen Foundation and Comfort Zone Camp.